Uniting Baltic communities together with Tet
Thanks to the support of Latvian telecommunications company Tet, we had the pleasure to create one of a kind urban culture and esports festival: a place that became home for gamers, technology enthusiasts, cosplay activists, streamers & influencers, fans of extreme sports, and admirers of street art - a festival that would unite different communities and give them the opportunity to learn more about each other.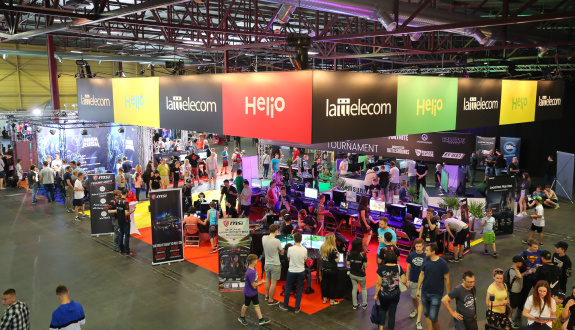 5 unique
exhibitions
Riga & Tallinn
two locations
13,000 sqm
exhibition area
15,000+
total attendees
200+
exhibitors
One of a kind experience
The urban culture and esports festival gave its visitors the chance to enjoy various fun activities and shows. Hardcore esports fans could witness the best Baltic esports teams battling on the BESL Pro finals stage, while for those who were looking for more creativity - cosplay show was the place to be. In-between the shows, the festival visitors were free to roam around the premises and enjoy testing out the most high-tech gaming gear in the world, play various arcade, retro, and board games, meet up with their favorite influencers, play a game of laser-tag or purchase merchandise with their favorite video game or anime characters.
Media Fun activities for kids & adults alike