Best gamers get brand-new TVs
Together with LG, we managed to unite the Baltic state Rocket League community by producing an event with a format that was crafted specifically for this occasion. We put the emphasis on the national pride aspect while also finishing the competition off by crowning one team as the overall Rocket League champions of the Baltic states: all of whom received a brand-new LG C1 TV as the prize for their display of skill!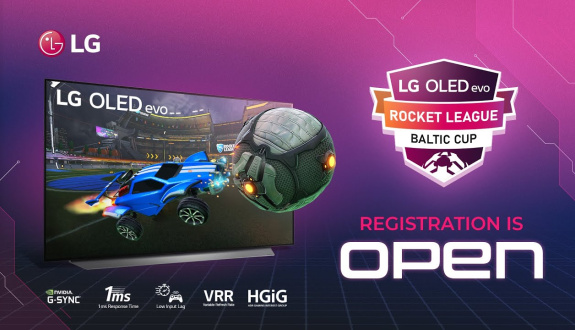 Baltic state
competition
735
players
LG C1 TVs
for champions
1.5 million
overall reach
15,000+
broadcast views
Showcasing Rocket League esports the right way
Our project team exceeded all the expectations: starting from a perfectly produced show with stunning graphical elements and animations, to the implementation of player cameras during the game segments in order to let the viewers see how much these kinds of events mean to the players themselves. Top it all off with world-class talents and personal prize delivery to the champions squad and you end up with a truly unique event!